B8 - Gear Bag-Duffle-Backpack. CUSTOMIZE with embroidered Name, rank, dept., Blue line flag, Motors logo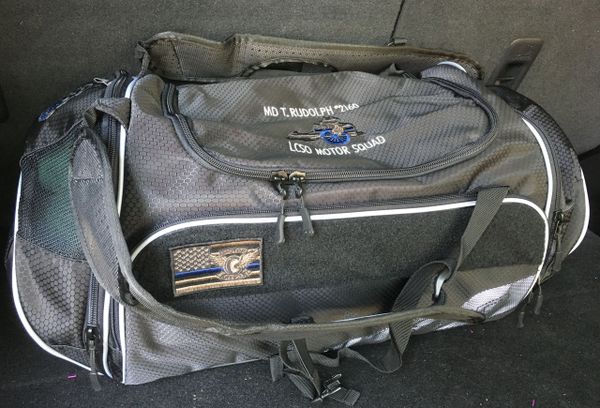 Description
-CUSTOMIZABLE Gear bag-duffle-backpack.  Velcro(fuzzy side) strip on front pocket to display patches.
-Space available for 2 lines of text and any combination of flag, state, and/or logo available on website.  Please be as specific as possible when filling out info for each space.  Feel free to email or call if you have any questions.  We will send a digital file for your approval prior to embroidering the bag.
-Ripstop nylon.  12"x25"12"  4 separate compartments including vented shoe pocket.
-Front patches must be purchased separately.
-Custom item, please allow 7-10 shipping days.